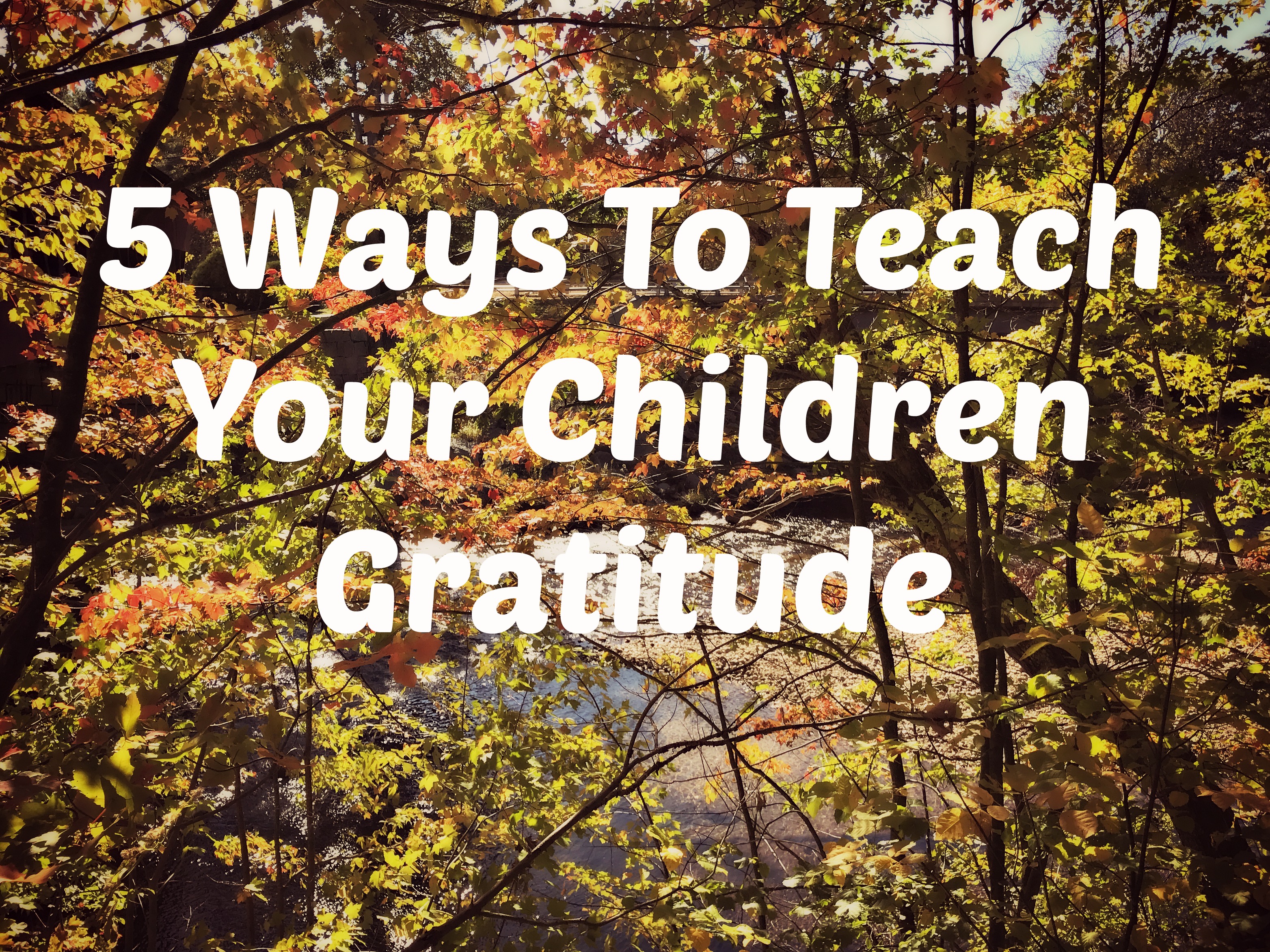 As we express our gratitude, we must never forget that the highest appreciation is not to utter words, but to live by them. – John F. Kennedy
Gratitude is an attitude! We have all heard that phrase and I truly believe it. Gratitude is a way of life. While I love Thanksgiving and the whole idea that we celebrate being thankful, gratitude should be a lifestyle, not celebrated for a day and then tucked away.
So, how do we teach our kids to be grateful for what they have?
1. Attitudes are taught. So I ask you, are you grateful for what you have or do you complain about what you don't have? Ouch! It is so easy to fall into the trap of complaining and letting our kids hear us.   Also, talk about how thankful you are at the dinner table.  This year, beginning on Thanksgiving day and continuing throughout the year, we are going to partake in showing our gratitude by writing down what we are thankful for and placing it in a "gratitude jar".  Even though we are all adults and one of my children doesn't live with us, I want to encourage this practice, if for no one than myself.
2.  Insist your kids help around the house, no matter how much they complain, hide, try to blame messes on others in the family.  Be Brave!
3.  Encourage generosity and sharing.  I used to buy the Little Debbie snack cakes that come two in a pack and my kids had to share.  I gave them money to put in the offering in church to teach generosity.  Encourage them to give their toys and clothes that they've outgrown to a charity.
4.  Find a local charity and volunteer.  I'm not talking about doing something on a weekly basis (although if you could find something like that AND you had the time, it would be awesome).  How about participating in a food drive or going to a benefit dinner for someone in need.  Bring a meal to a sick friend.
5.  Teach your children to say please and thank you.  Those two words should be an integral part of their vocabulary.  And don't forget to teach them to appreciate their siblings.  Being thankful for gifts is an important aspect of teaching gratitude, so encourage your kids to send thank you notes. It's a good practice that has unfortunately gone by the wayside.
Practicing gratitude is a lifelong practice and your kids are not going to be perfect.  At times, I let my exasperation get the best of me and I fussed and nagged.  And when we do that, are we showing our gratitude toward them?
So remember, Psalm 50:23 says:
"The one who offers thanksgiving as his sacrifice glorifies me;
to one who orders his way rightly
I will show the salvation of God!"
What about your family?  How do you practice gratitude?